Welcome to the European PDHA 2022
Where Patients, Innovators, and Technology Meet to Transform Healthcare! Don't miss the European Digital Health Awards '22 initiative!
Who We Are
MSD created the first European Patient Digital Health Awards with Digital Health Academy as a strategic initiative to recognize innovation from a patient perspective and applaud solutions that improve quality of life.


 
The European PDHA seeks existing digital solutions, notably those developed collaboratively with patients.
Categories included Digital Prevention and Diagnostics, along with Mental Health. 
NEWS
Apply to the European PDHA22 initiative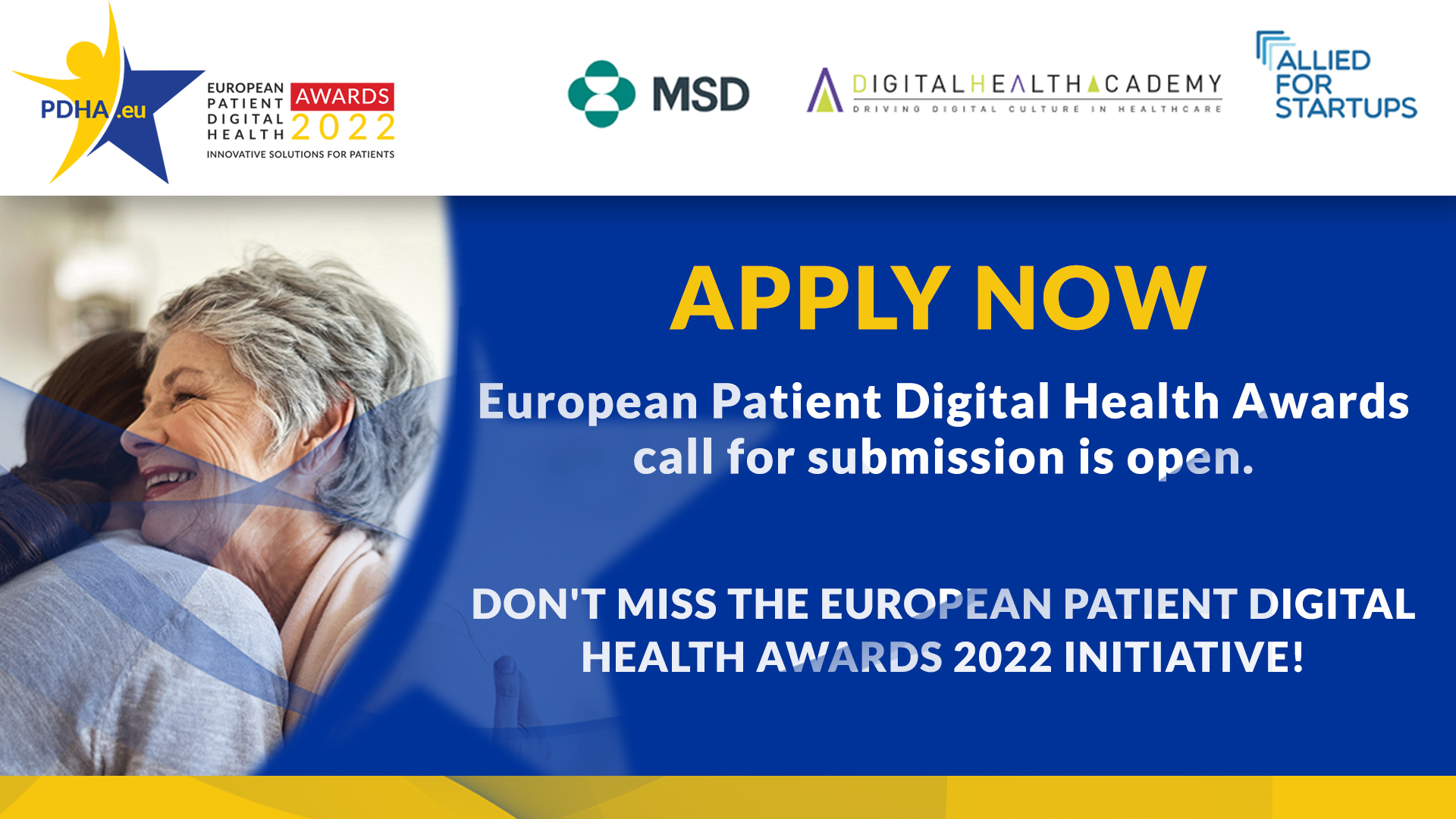 The 2022 European PDHA Call for Applications is open! We're now officially ready to receive all of the innovative and exciting digital health solutions for improving care and quality of life for patients and their caregivers that participants will submit!