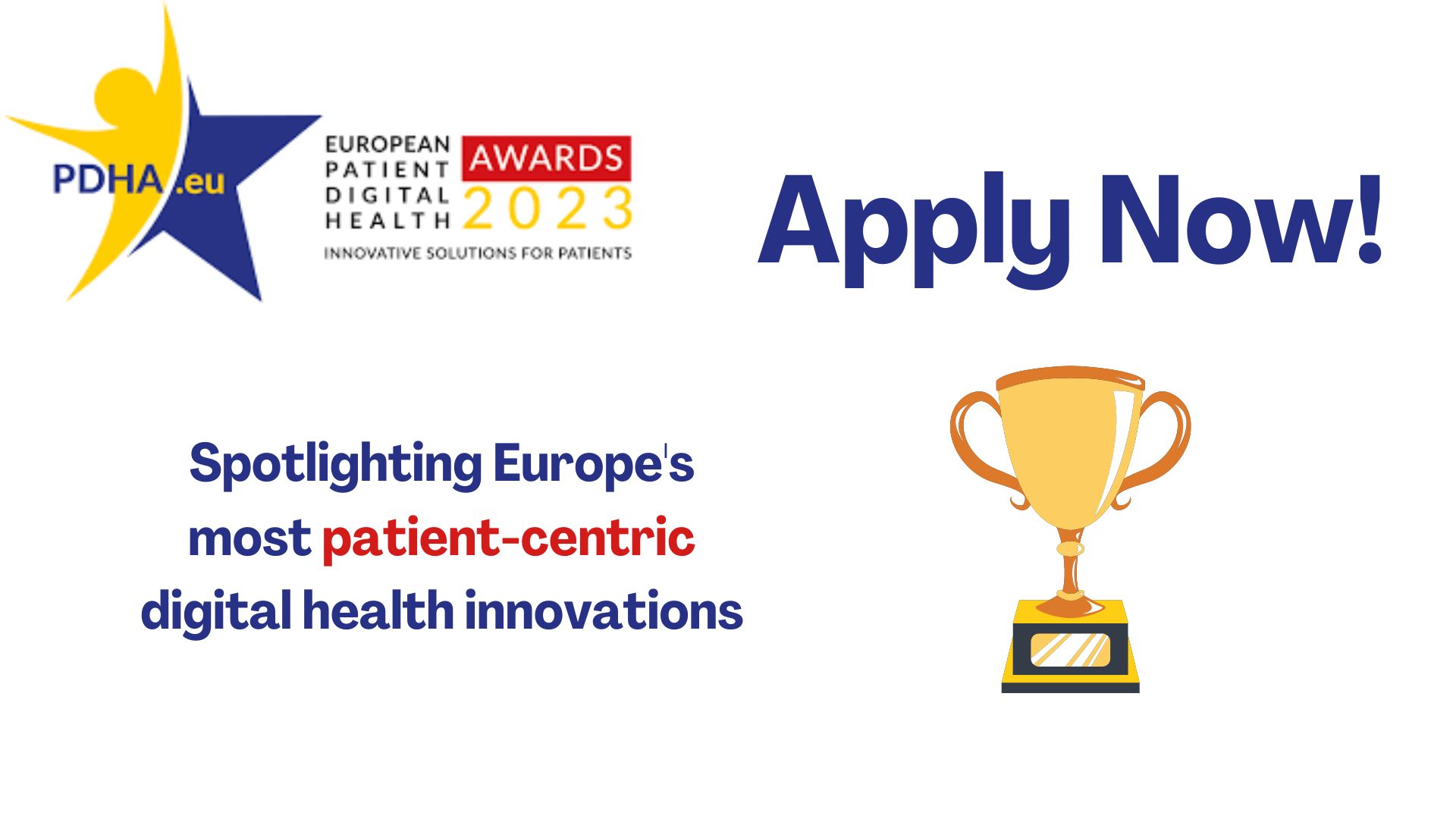 "As the most user-centric companies, startups continue to display their problem-solving abilities in reaction to new challenges, all the while remaining true to their users: patients" Melissa Blaustein, CEO of Allied for Startups shares. It is that time of the year again to spotlight and discover Europe's best digital health solutions improving the health and quality of life of patients and caregivers. Are you the next European Patient Digital Health Awards champion? Don't miss out on this opportunity: apply!
The European Patient Digital Health Awards (PDHA) reward the most patient-focused innovations that are created central to the needs of patients. Patient-driven health innovation builds market-ready solutions that not only respond to patient demands but also provide healthcare providers with the ability to improve patient care. Last year's edition welcomed applications from all corners of Europe – as a proud partner of the initiative, we were truly impressed with the quality and diversity of patient-centric innovations aiming to improve health outcomes across Europe.
Fidelio Medical, Klinika Digjitale, and Beats Medical were selected by a panel of judges as the 2022 EU PDHA winners. These three startups have since continued to spearhead patient-driven healthcare innovation. Winners joined AFS' DTx Startup Congress in Brussels alongside entrepreneurs, ecosystem builders and policy makers to pitch their innovations and share more about patient-centered approaches.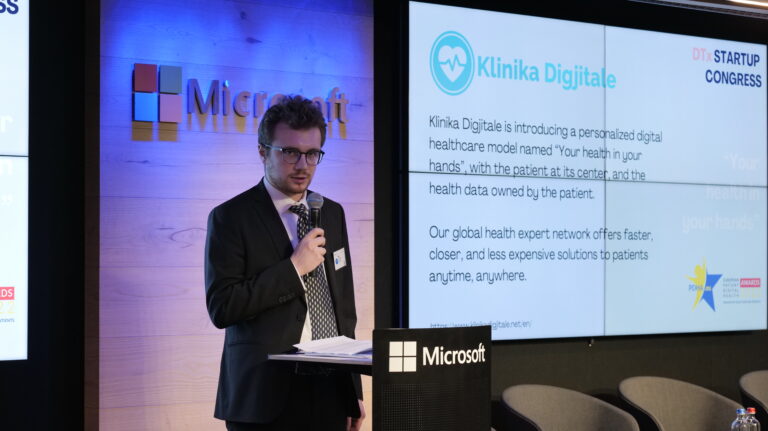 Entrepreneurs, the call for applications is live – you have until June 30th to submit your online application and show the jury why your digital health innovation is the most patient-centric solution in Europe. This is your opportunity to be recognised for your work by patient associations, be labeled an EU PDHA winner, and be given access to extended networking opportunities and heightened visibility. Apply now!
It's time to recognise innovation from a patient perspective and applaud solutions that improve quality of life. We encourage all European digital health innovators to apply for this year's edition of PDHA!
How to apply:
Follow instructions and complete your online application on the PDHA portal
Deadline for applications is June 30, 2023
One digital health innovator will be rewarded for each of the three award categories:

Digital Prevention and Diagnostics
New Ways to Interact with Healthcare Teams and Providers, Mental Health and Social Support
Disease Monitoring and Therapeutics

Winners will receive a financial reward of €2.000 alongside networking and heightened visibility opportunities, including participation in the DTx Startup Congress